Scientific article by Alexey Klochkov in the international journal IJSBAR
The article raises issues in engagement and loyalty research, the barriers respondents face when taking surveys, how the appearance of the questionnaire can affect the response rate and the relevance of the data obtained.
Topics discussed included the correct formulation of open and closed questions and gamification methods in order to obtain the most reliable data and honest answers from employees.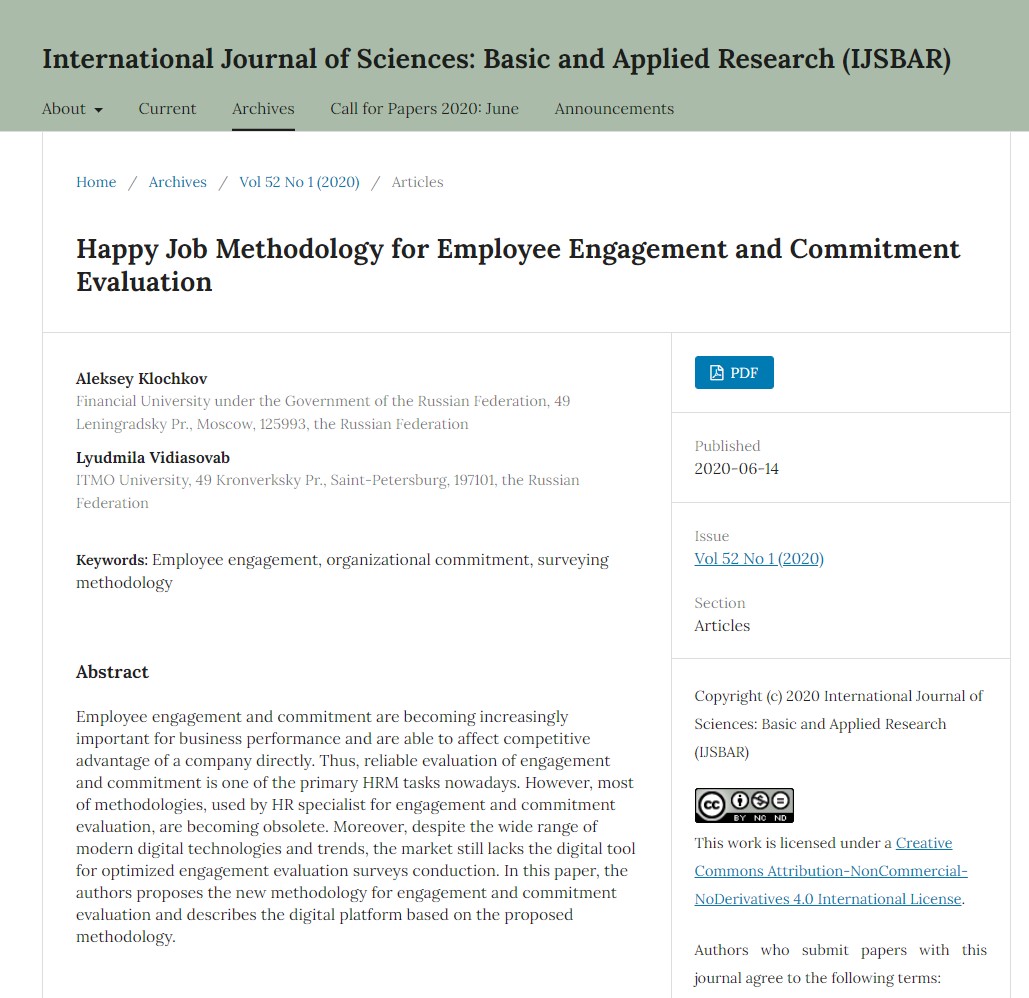 The article was written in English. You can read the original publication at the link: https://www.gssrr.org/index.php/JournalOfBasicAndApplied/article/view/11252.
You can read a summary of the material and scientific basis of Happy Job research here.