Digital platforms are used by companies with 100 to 350,000+ employees.
Since 2018, we have shown a steady increase in clients and research in the EU and Eurasia. Research is carried out in companies in Denmark, Poland, the Czech Republic, the Netherlands, Italy, Germany, Belarus, Russia, Kazakhstan, Armenia, Georgia and many others.
Now we have more than 400 large and medium-sized companies working with us, more than 3 million respondents in 18 industries with an average participation rate of 70% and a user satisfaction rate of 98.3%. We show only those clients who are currently working with us (they have not worked with us before but are conducting research only with us). We are always ready to provide customers with the newest and most complete benchmarks for their country and specific industry, the best expert recommendations and the most accurate analytics for online planning and control of activities.
Happy Job team implements research projects and developmental feedback of any complexity, taking into account the characteristics of the Client, their tasks and industry.
List of Clients
Always up-to-date data, covering one 1 year maximum. Customer persistence above 99.8%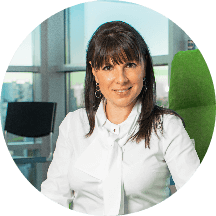 Every day, companies come to Happy Job, because we have made surveys interesting for employees and help managers make changes. If you have not found a company in your country or industry, then we are waiting for you to join our Clients and we will promptly invite your competitors to our platform. With us, you are always insured against failures in research and engagement development, as we provide a platform and support of the highest level.
Some of our statistics:
75% survey participation, 98% satisfaction with employee surveys, 0.15% survey failure, and 99% customer consistency.
Elena Blinova
Research Director, Happy Job